Pluto was deprived of planet status after 75 years. It has always been considered the smallest planet. Nevertheless, its influence is astrologically undisputed. He is said to be always out of line. So far it has lived up to its reputation, because no planet has been the subject of so much controversy. Its orbit is often described as eccentric. The reason for this is that it does not move on the same plane as all other planets.
Astronomical Significance
The temperature on the planet varies between -219 to -240°C. Its diameter is 2,390 kilometers. It consists of 70% star and 30% water ice. In a distance of 6 million kilometers to the sun he pulls his orbits. It is the outermost planet of our solar system.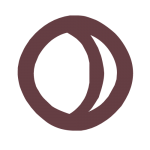 The planet Pluto is the embodiment of renewal. It brings profound changes. He is able to turn previous attitudes, behaviors and convictions upside down.
Passion lies dormant in him. He represents the secret sides and a headstrong stubbornness.
Karma and transformation belong to him. At the same time, the sense of duty, power and guilt are attributed to him.
Pluto stands for everything mysterious as well as for power. For this reason, with Pluto retrograde, care should be taken as to whom trust is given. If secrets are revealed to the wrong people, they could use the information received against us at a later time. Likewise, care should be taken not to abuse the trust received from other people. Especially with a retrograde Pluto there is the danger to become unfair for selfish purposes and to use existing position for one's own advantage. This will provoke and this will not go unpunished.
Pluto goes retrograde every 12 months for about 5-6 months.
Retrograde Pluto 2021-2025
May 5, 2025 – October 13, 2025
May 3, 2024 – October 11, 2024
May 2, 2023 – October 10, 2023
April 30, 2022 – October  8, 2022
April 28, 2021– October 6, 2021
Retrograde Pluto 2016-2020
April 26, 2020 – Oktober 4, 2020
April 18, 2016 – September 26, 2016
April 20, 2017 – September 28, 2017
April 22, 2018 – Oktober 1, 2018
April 25, 2019 – Oktober 2, 2019


In astromedicine, the planet represents depth psychology and all related issues. In it the defense system and venereal diseases are represented.