The Full Moon 2019 will occupy human minds, as in every year. The full moon basically surround various legends and stories. People who are neither spiritual nor esoteric report states of restlessness and insomnia at the time of the full moon. Astrologically, at the moment of the full moon, the planets Sun an Moon are directly opposite each other. They are in a tension relationship and thus trigger unpleasant energies. The counterpart of full moon is new moon.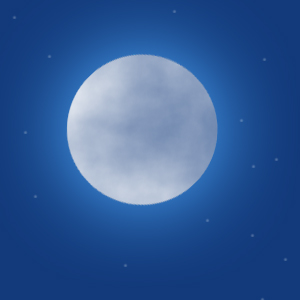 Weekday
Date
Time
Zodiac Sign
Attention: All data refer to the calculations of the place Hamburg, Germany.
The time changes by a few minutes as soon as you are on a different longitude or latitude.
The first full moon of 2019 will occur at 06:16 am on January 21, 2019. It is at the same time a total lunar eclipse. The moon at this time is in the zodiac sign Leo and already brings various challenges in the new year. We want to be seen and admired by others. This will not be so easy. Too many obstacles stand in our way and cause tension. We slip in tone, misunderstand others and feel abandoned by luck. The new year begins with a full moon, which we would rather ignore. At the same time, however, we should take into account that we grow in our tasks and become stronger. Therefore, we should keep calm, postpone important decisions and not let sudden developments throw us off track. No matter how hard we try, we should not use the crowbar, because then we will lose out.
In February 2019, we will experience the Full Moon on February 19, 2019 at 4:53 pm in the zodiac sign of Virgo. The Moon has just arrived in Virgo at the time of the Full Moon. We are experiencing a shift in energies. We leave the charismatic behind and move towards the striving part of ourselves. We experience surprising moments and should be flexible. Faster than usual we can clear an existing chaos. We are structured and plan our next steps in advance. The full moon in February will increase our own pace. It will not always be easy to combine the sudden and quick decisions demanded by life with our need for order and stability. Therefore we should take it sportive and not have too high demands on ourselves or the people around us.
The March 2019 full moon will occur at night on March 21, 2019. At 02:42 am, the planets Sun and Moon are directly opposite each other. The Moon is in the zodiac sign Libra at this time. With this, we strive for an inner balance, equilibrium and harmony in life. We want to find a balance on different levels and do everything to settle conflicts. A solution will not always be easy to find, because not everyone agrees with us. Communication is disturbed and moreover our beautifully chosen words do not achieve the necessary effect. At the same time, we feel uncomfortable in our skin. Whatever we do, it seems that despite all our efforts, we cannot achieve balance. We should simply not expect too much of ourselves and practice serenity.
The April Full Moon will be on April 19, 2019 at 1:12 pm. Like the last full moon of the previous month, it will take place in the zodiac sign Libra. Thus, once again, themes of balance, equilibrium and harmony are more activated in our lives. We look for pleasant hours in love affairs and like to be pampered. The full moon will have some surprises in store for us. Therefore, this day will be turbulent and exciting. So close to the weekend we question our outward appearance and challenge our luck. We are on the fast track and will have some happy and contented experiences in the coming time of the waning moon. This Full Moon will be altogether more pleasant than the last, but still quite exciting.

The Full Moon in May 2019 will occur on May 18, 2019 at 11:11 pm in the zodiac sign of Scorpio.On this day, we should choose our words wisely. Although the full moon will not occur until the end of the day, we are already confronted with its energies in the current events of the day. We look behind the scenes, are in search of the truth and can not be fobbed off with superficial answers. Therefore it can become unpleasant and interpersonal conflicts are possible. We appear very strong and dominant. At the same time, people in our close environment will seem very powerful to us. We will not be able to take back words we have said. Therefore, we should think carefully about how we act on the day of the full moon and also on Sunday. Throughout the weekend, tempers will be heated.

The Full Moon around June will occur on June 17, 2019 at 10:30 am. This full moon shows less tense constellations than others. It occurs in the zodiac sign Sagittarius and thus makes us more tolerant. Nevertheless, it brings learning tasks that we will face. In the time until the next new moon we will examine and change our thinking patterns. We will take up the impulses of other people more strongly than at other times. We learn from them and will work on religious as well as philosophical topics. The reference to foreign countries or to people with other views will occupy us. We should be careful not to be opinionated, because we want to learn from them and incorporate new insights into our lives. Therefore, we must be careful to stay completely with our attitudes and not criticize others for theirs.

In July 2019, the full moon will be in the zodiac sign of Capricorn. It will be on July 16, 2019 at 11:38 pm and will also be a total lunar eclipse. We face energies that will be strong, powerful and cool. Disciplined and quite tense we appear. The people around us are also characterized by austerity and seem to lose their humor temporarily. Those who appear flippant will not score any plus points. With hard work and a good plan we reach our goals. Nevertheless, we are tense and show little composure in everyday life. We see ourselves exposed to power games and also resort to means that will radiate more strength and assertiveness. As soon as someone gets in our way or invades our territory without being asked, we put them in their place. Maybe we'll do better if we don't take everything so seriously.
In August 2019, the Full Moon will occur during the day at 2:29 pm on August 15, 2019. At this time, the moon is in the zodiac sign Aquarius. There is a growing need in us for freedom, independence, and giving up responsibility. We want to meet with friends and like group activities. Strict guidelines or rules do not suit us.  In love affairs we do not score as much as we would like to. Likewise, our energy level is lowered. We should be careful not to demand too much of ourselves. We find it harder to get ahead and at the same time we seem to trip over our own feet. People around us think we are unreliable partners. Perhaps we should make fewer promises, because secretly we already know that we cannot or will not keep them.
In September, the full moon is on September 14, 2019 at 06:32 am in the zodiac sign of Pisces. Our extrasensory perception will be intensified at this time. We should pay attention to our dreams and give more space to visions. Intuitive work will bear special fruit at this time. We move more according to our feelings and inner intuition. The activity level is reduced at the same time. Not all our plans can be realized. Often we virtually sleepwalk through the day and therefore do not achieve our usual workload. We should make timely efforts not to overfill the to-do list and thus lower demands on ourselves. Otherwise, we will have to confess that we have not managed to achieve set goals. We are too helpful at this time and allow ourselves to be taken advantage of.
The full moon in October 2019 is expected on October 13, 2019. It takes place at 11:07 pm in the zodiac sign Aries. We strive for departure and change. In the middle of autumn, we get the desire to increase our activities. Our limbs are itching and we want to move. Our life should get new momentum. We want to make our mark and leave behind unloved events or situations. Luck will be on our side, although we will face power plays. We will be expelled or receive messages that offer us no room for maneuver. Nevertheless, we should remember that there can be some good in this as well. We won't feel helpless for long. Once we understand why limits have been set for us, we will smile about them and acknowledge them.
The November Full Moon is on November 12, 2019 at 2:34 pm in the zodiac sign of Taurus. If we keep a few things in mind, the Full Moon will turn out quite well for us. We are disciplined, powerful and have a good connection to our inner wisdom. Therefore, we should recognize warning signals in time and follow them. Communicative matters should be reduced to a minimum if possible. Otherwise it becomes problematic. Those who fail to exercise restraint will quickly find themselves in a conflict situation. The energies will build up and then discharge counterproductively. Whoever knows how to use the full moon energy well for himself will have new insights, understand connections and be able to use the dynamics of life well for himself. Then many things are possible, which will set a good course.
The last full moon in 2019 is on December 12, 2019 at 06:12 am in the zodiac sign of Gemini. We should not listen to the nice words of others at this time. Let's rather sleep a few nights over necessary decisions before we are left with the aftermath. At the time of the full moon we allow ourselves to be blinded too much and believe the seemingly plausible explanations of other people too much. At the same time, we should be careful to choose clear and plain words ourselves. Otherwise we will not be understood as we meant it. In order not to be labeled as a liar, we can ask in time how our words were understood by our counterpart. Promises received are not to be put on the line. Those who have too high expectations at this time will be disappointed.